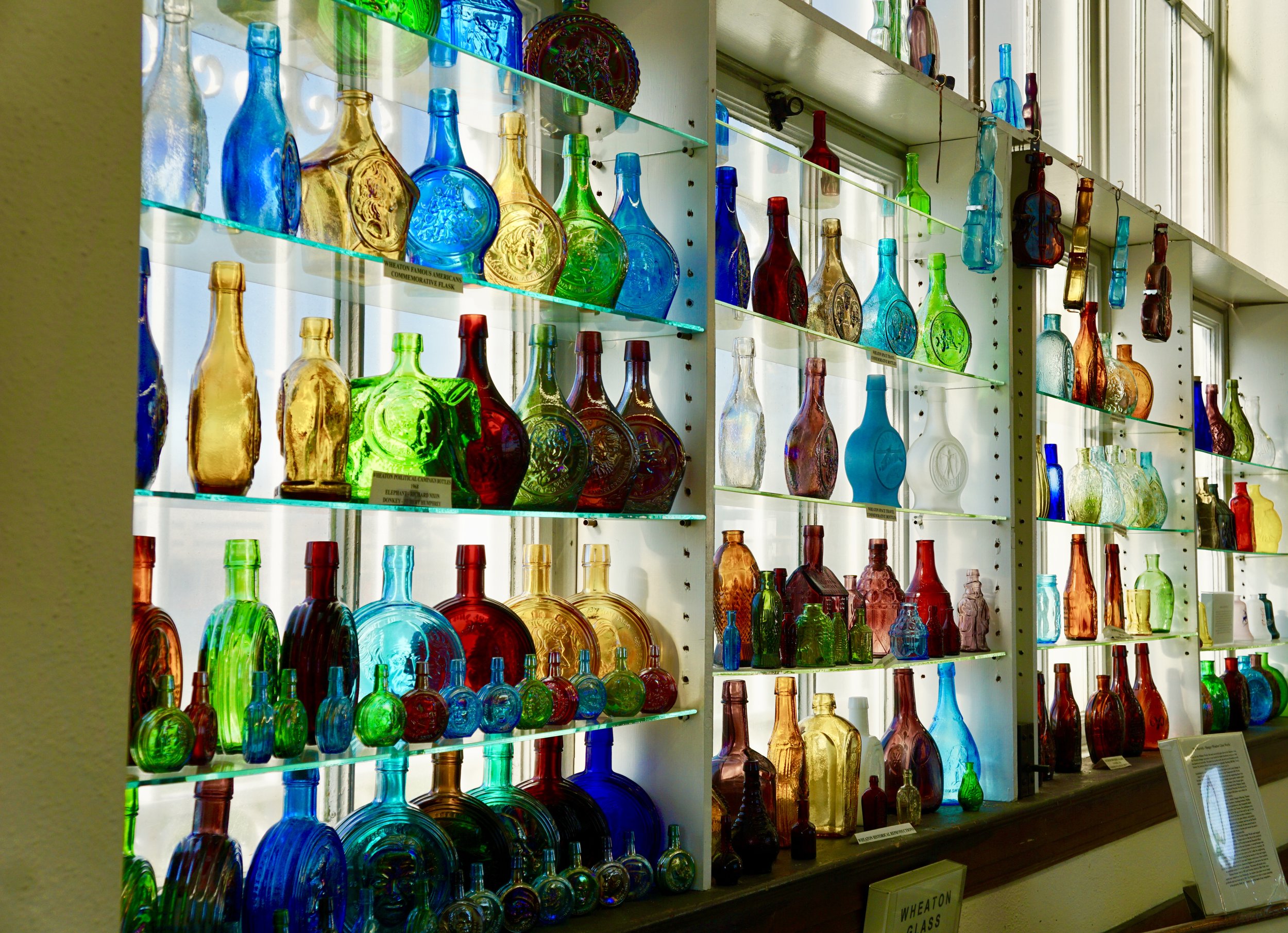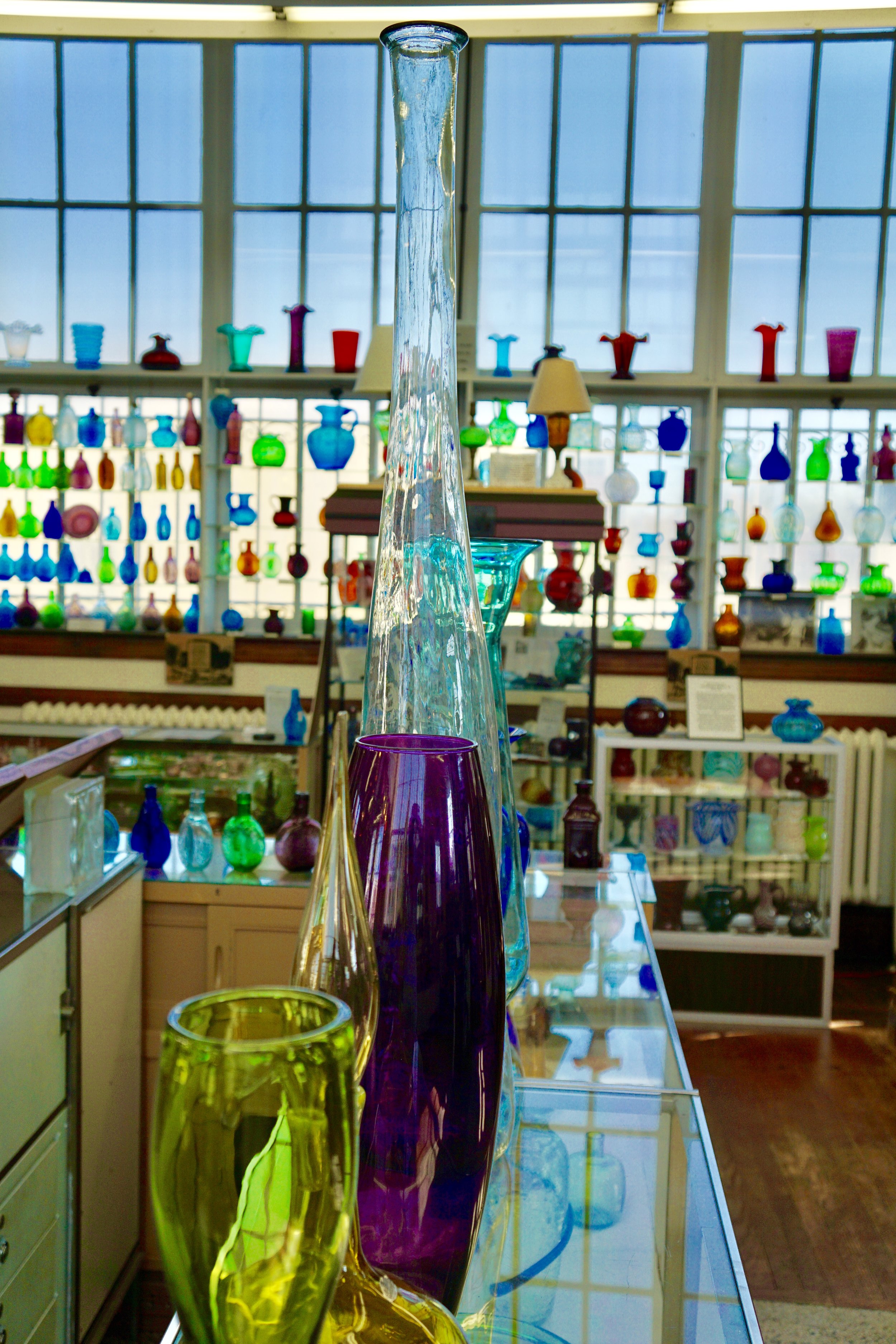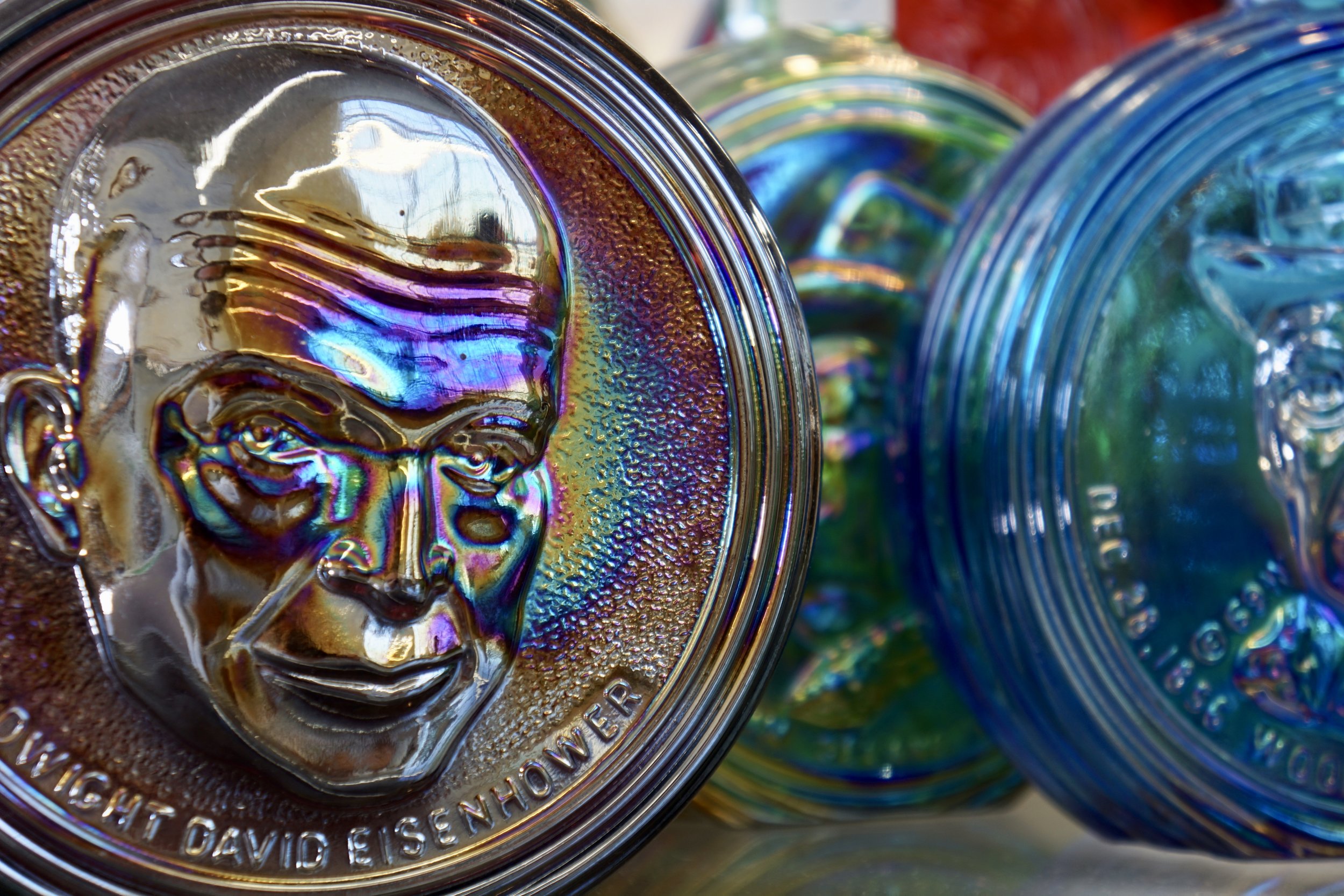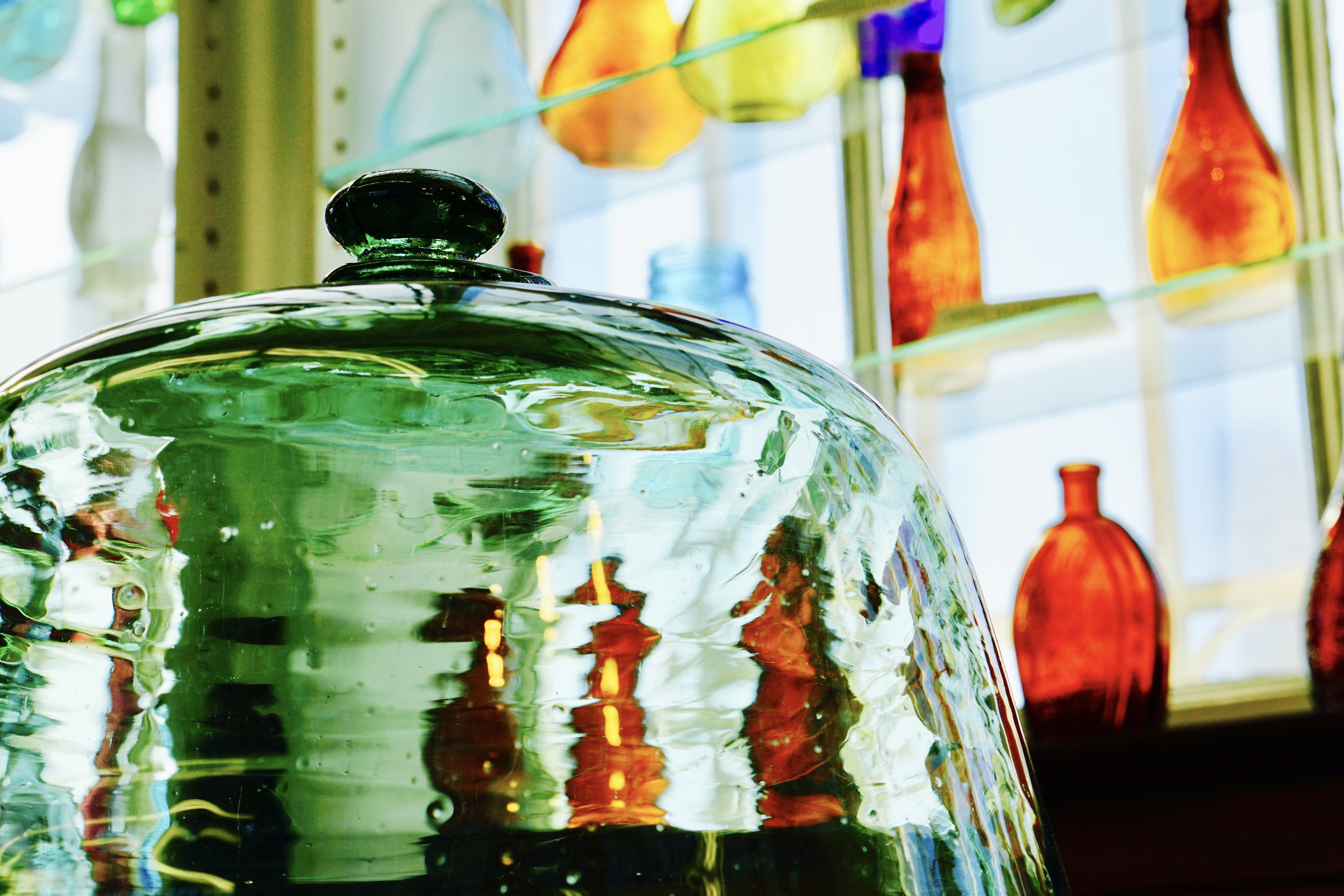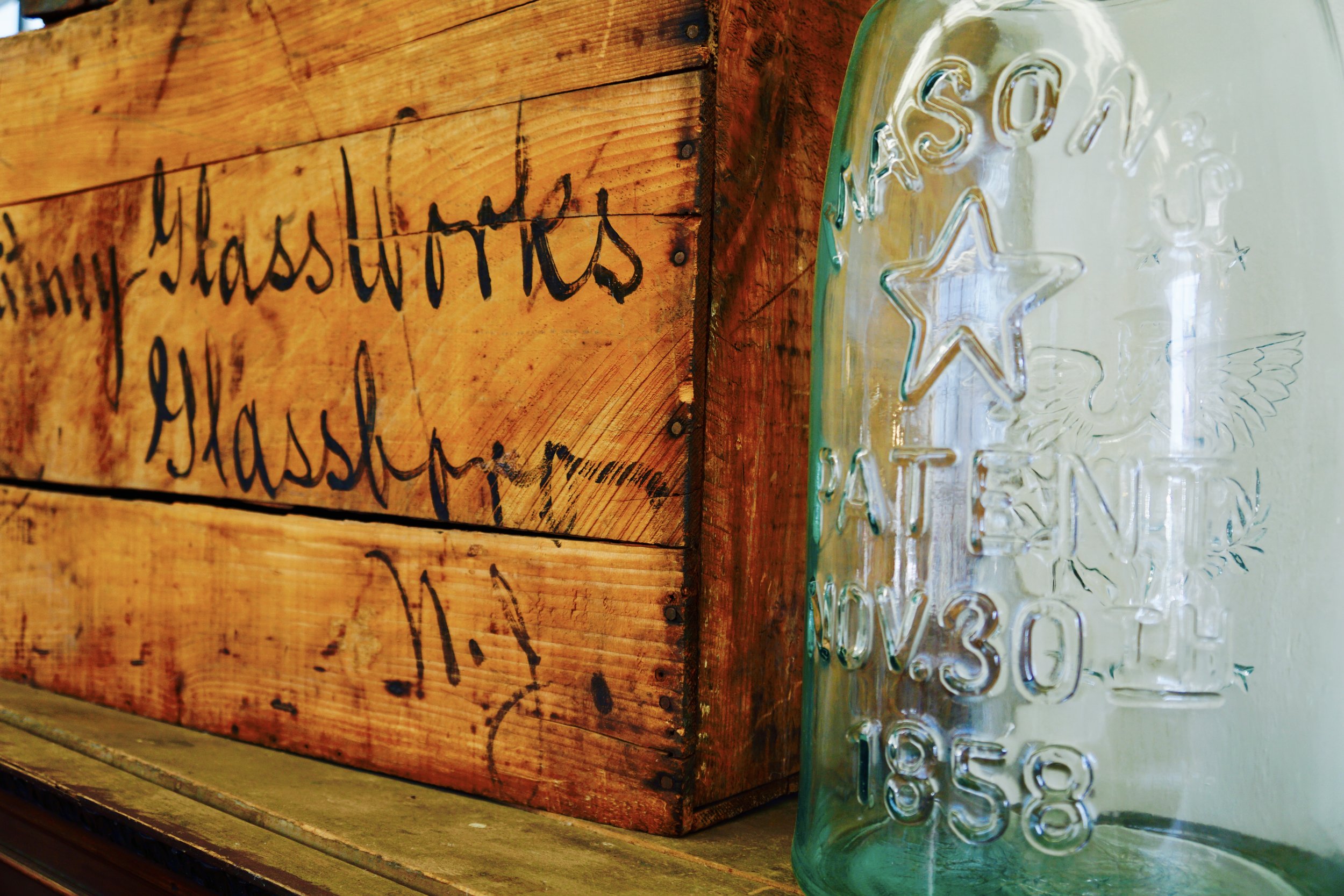 THE MOST IMPORTANT FUNCTION OF THE MUSEUM IS THE RETRIEVAL, PRESERVATION AND EXHIBITION OF HISTORIC GLASS, BOTTLES AND RELATED ITEMS. THIS SERVES TO IDENTIFY THE LINKS BETWEEN THE PAST AND THE PRESENT SO TO PROVIDE A MEANS TO CONNECT TO OUR LOCAL HISTORY. THIS WE HOPE IS ENTERTAINING IN ADDITION TO PROVIDING AN EDUCATIONAL FUNCTION.
THE MAJORITY OF OUR COLLECTION HAS BEEN DONATED OR LOANED. PLEASE CONTACT THE MUSEUM IF YOU HAVE AN ITEM OR COLLECTION YOU WOULD LIKE TO DONATE OR LOAN FOR DISPLAY.
SEVERAL TIMES ANNUALLY WE FEATURE A CHANGING DISPLAY OR COLLECTION.
THE MUSEUM COLLECTION INCLUDES EXAMPLES OF OVER 200 YEARS OF SOUTH JERSEY GLASS. FEATURED ARE THE 1784 HESTON BOTTLE AND EXAMPLES OF WHITNEY GLASS.
ANTIQUE GLASS
WORKERS TOOLS
GLASS COMPANY MONEY
SOUTH JERSEY PAPERWEIGHTS INCLUDING SEVERAL EXAMPLES BY WORLD RENOWN MUSEUM MEMBER PAUL STANKARD
WHIMSEYS
FRUIT JARS
DEMIJOHNS
HISTORICAL AND FIGURAL FLASK
PRESSED
VASELINE
DEPRESSION
WPA
CUT MERCURY GLASS
EXTENSIVE COLLECTION OF HANDBLOWN SOUTH JERSEY GLASS FROM:
CLEVENGER
BEACON
DOWNER
FARABELLA
MACHO
HOFBAUER
LARSON
DURAND
COLLINI
TED RAMP
JERSEY BOG
MARKS
IONA